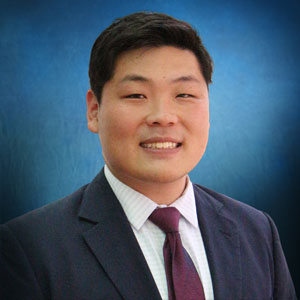 School of Theology (English)
Assistant Professor of Systematic and Historical Theology
EDUCATION 
Postdoctoral Fellowship, University of Tübingen
Ph.D., Durham University
M.A., Durham University
M.Div., Talbot School of Theology (Biola University)
B.S., University of California, Los Angeles
BIOGRAPHICAL INFORMATION
Dr. Justin Lee is Assistant Professor of Systematic and Historical Theology at Singapore Bible College. He joined the faculty in 2019.
Dr. Lee's research interests lie largely in the field of Patristics. His research project as a Teach @ Tübingen fellow was on the exegetical methodology and sources of the fourth century church father Basil of Caesarea. His doctoral dissertation examined the pneumatology of the third century theologian Origen of Alexandria. He has also written and presented on the Antiochene fathers.
Before coming to Singapore Bible College, Dr. Lee served in pastoral ministry both in the States and in the UK, mostly in the Korean church and in parachurch ministries.
Systematic Theology
Church History
Patristic theology
Patristic exegesis
Pneumatology