Congratulations to our 70th batch of graduates, whose graduation we celebrate with the platinum jubilee of Singapore Bible College! Our 70th anniversary theme—New Era, New Horizons—looks ahead, but is built on how we have witnessed God's mission being fulfilled through SBC and its founding members, partners, leaders, and faculty members. By looking back on how they became part of 'His Story' through their stories, may you be inspired to envision a future shaped by our faithful God amid unforeseeable challenges in a post-pandemic world.    
The gospel witness sustained in turbulent times
The events in Mainland China in 1949 led many missionaries and Christian workers to live and serve in other countries. Among them was Rev. Calvin Chao, who came to Singapore, bringing his CNEC connections. He was invited to start a "short-term Bible school", which was well-received. Soon, a full-time Bible training centre was suggested.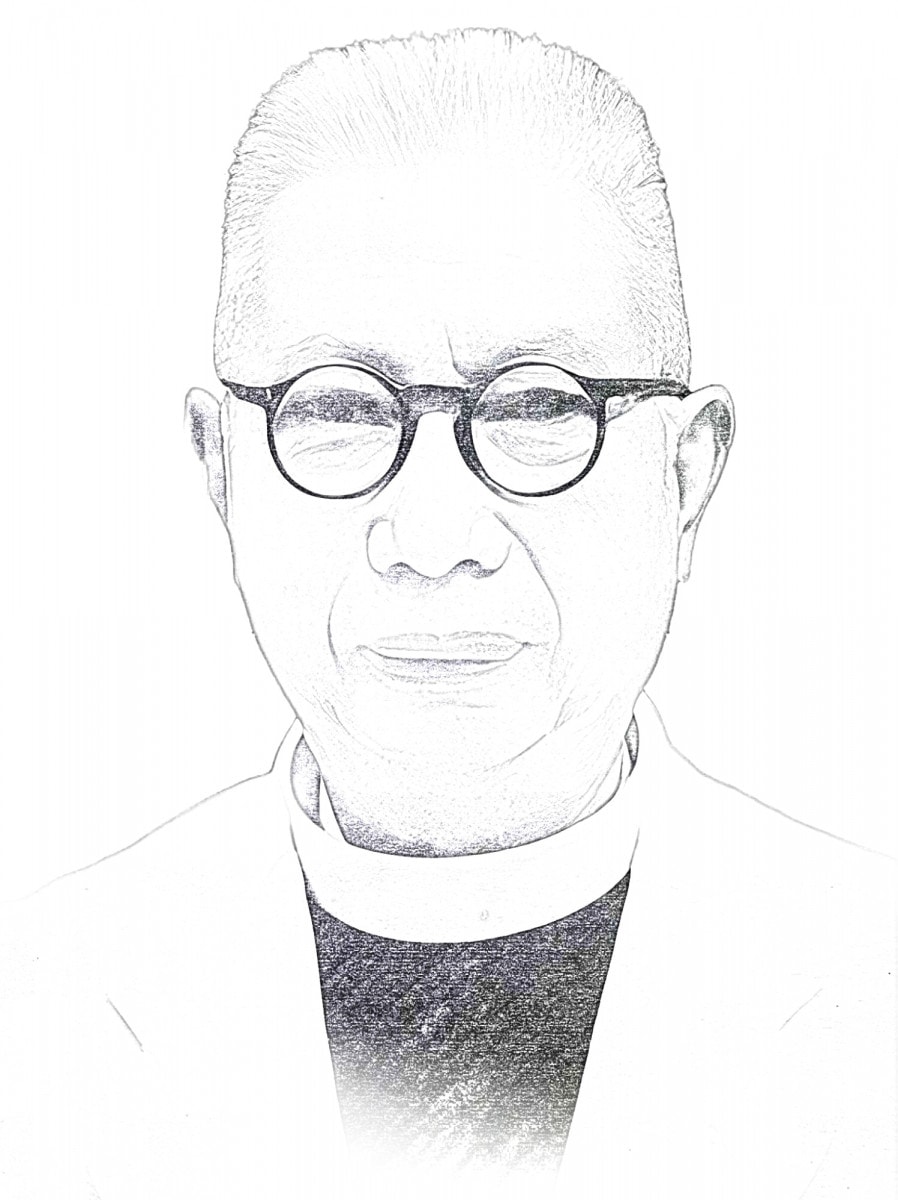 A historic meeting brought together leaders from local churches, CNEC, OMF, and the Singapore Chinese Christian Inter-Church Union. With Rev. Canon Guok Koh Mou, an Anglican pastor, as the chair, they endorsed the formation of Singapore Theological Seminary (the former name of SBC) on 18 February 1952. Classes began with nine students on 2 September 1952.
One early challenge was finding a campus. Temporary locations included a house on Ipoh Lane which could accommodate 30 students, the Church of Christ of Malaya on Sophia Road, and a house on Barker Road which the seminary eventually purchased in 1954. The first graduation service of six students was held at the Anglican Church of the True Light in 1955.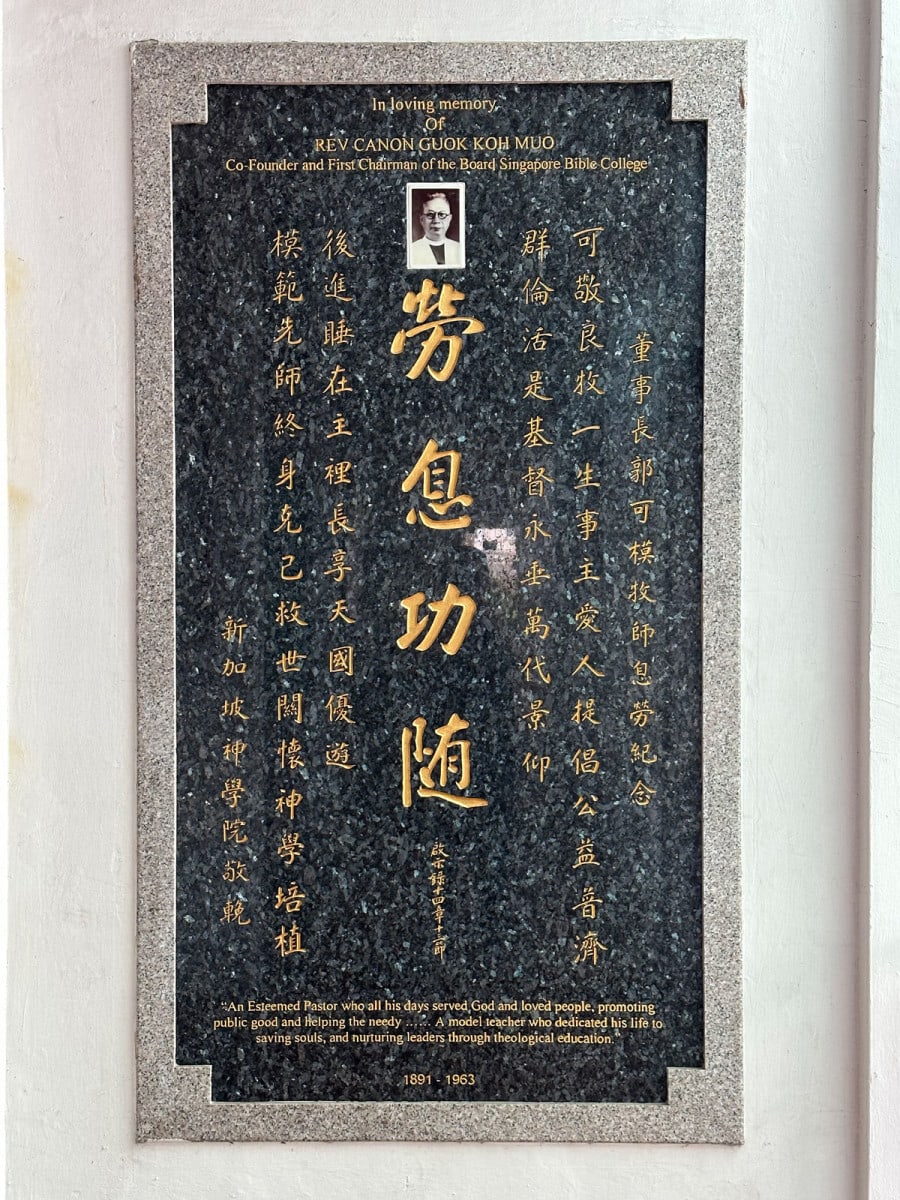 Rev. Guok served as the first Chairman of the Board. This inscription placed on his grave to honour him is now displayed at Block 1: "An esteemed pastor who all his days served God and loved people, promoting the public good and helping the needy; a model teacher who dedicated his life to saving souls and nurturing leaders through theological education."
A faculty founded by missionaries
Rev. Chao's goal in life was "to do God's will and serve his generation".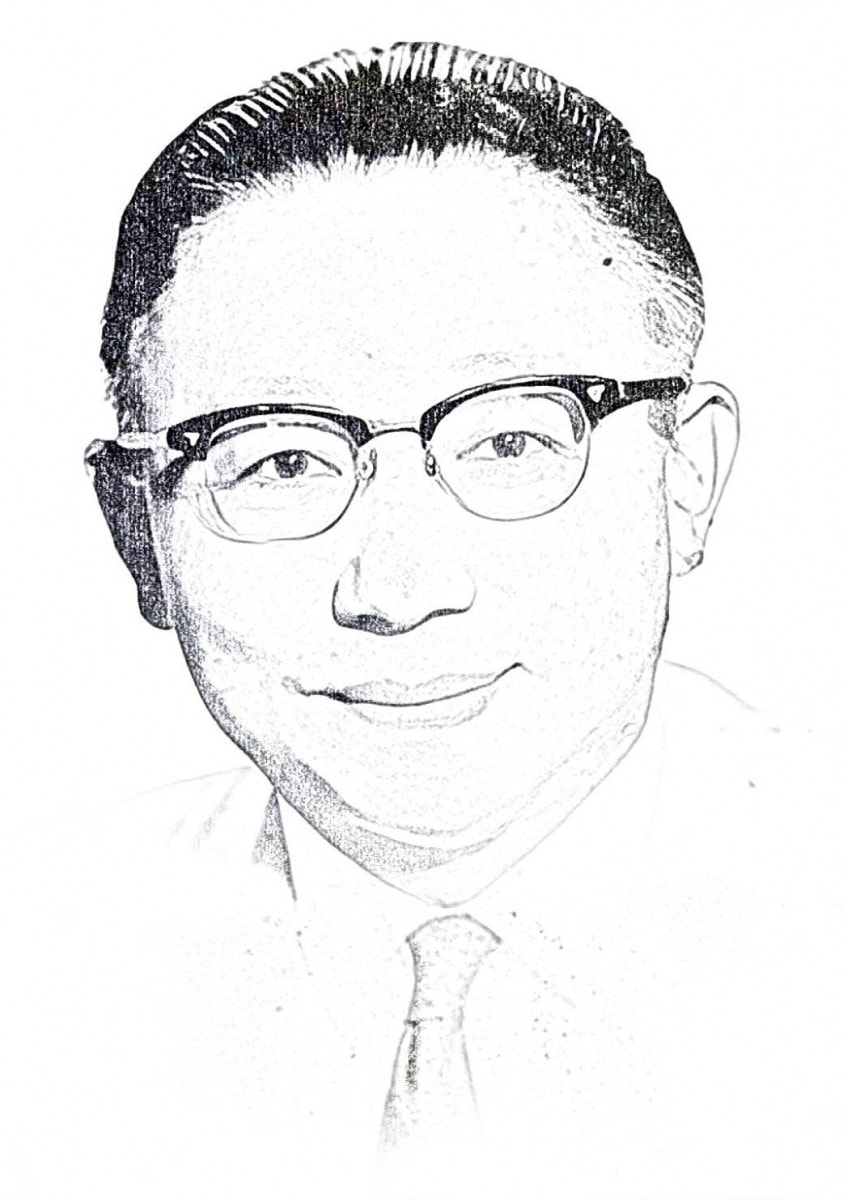 Another fundamental need was finding faculty. God graciously provided in his time and way. Rev. Calvin Chao served as Acting Principal till leaving for ministry in the US in 1956. In 1953, he invited Rev. Dr. E. N. Poulson, a missionary from the Church of the Open Door in the US, to join the seminary with his wife, Verda. Initially, Dr. Poulson taught the Chinese-speaking students through an interpreter. From 1958, he taught in the incipient School of Theology (English) (SOTE), where he served faithfully for 35 years as the founding Dean.
Rev. Contento helped to establish the Inter-Varsity student movements in China, Singapore, and Vietnam.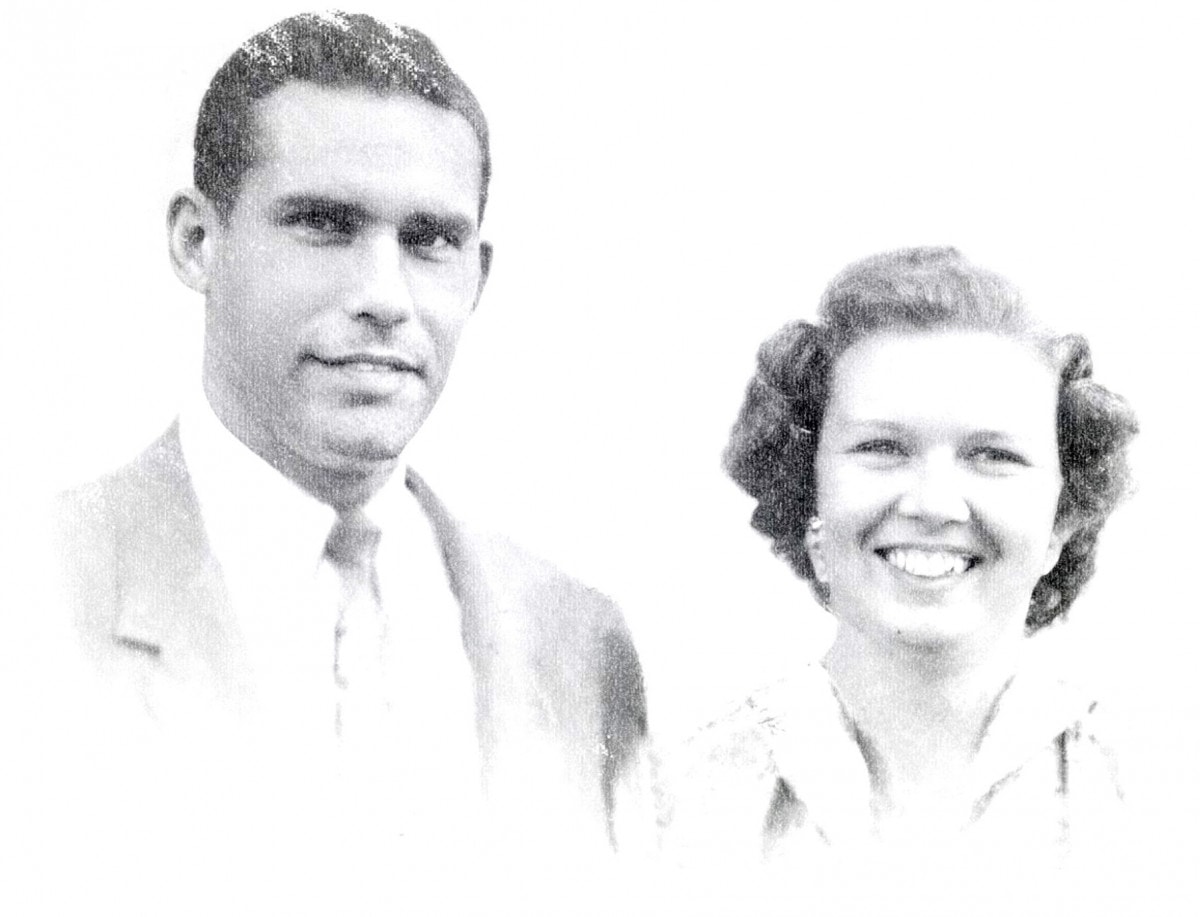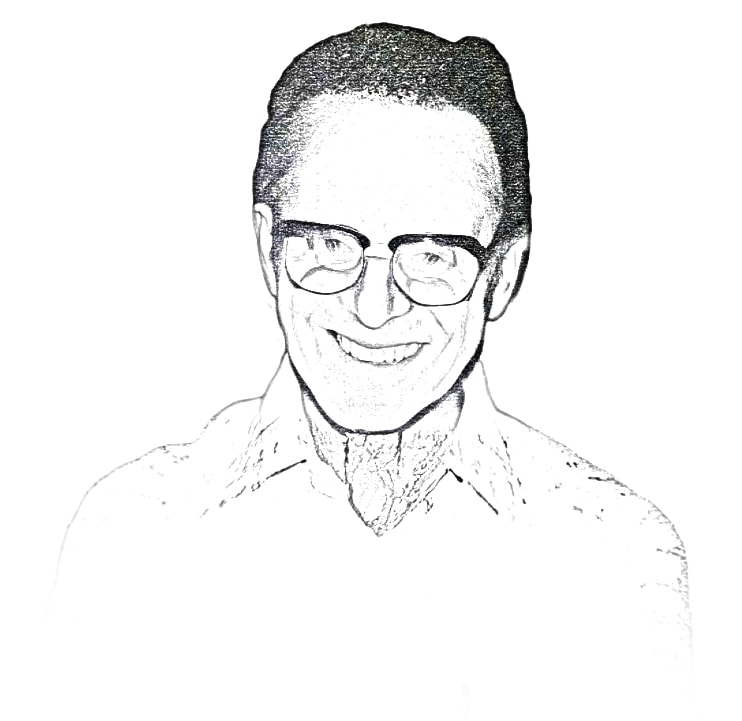 Our missionary teachers have made indelible contributions through their teaching, administration, and the examples of their lives. OMFers have included Elizabeth Laing, our first librarian; Eileen Kuhn, who pioneered SOTE's Christian Education programme; and Rev. Max Orr and his wife, Joan. From the Norwegian Lutheran Mission came Rev. Dr. Ola Tulluan, a great footballer, who served as SOTE Dean. Yet another OMF missionary, Rev. Paul Contento, served as Acting Principal and Dean of Students from 1959 to 1960 before leaving for Saigon (Ho Chi Minh City) with his wife, Maida (Mary).
A college built by prayer and providence
Rev. Yu's motto was "Trust in God's provision completely, listen to God's word intently, and pray in the Spirit earnestly."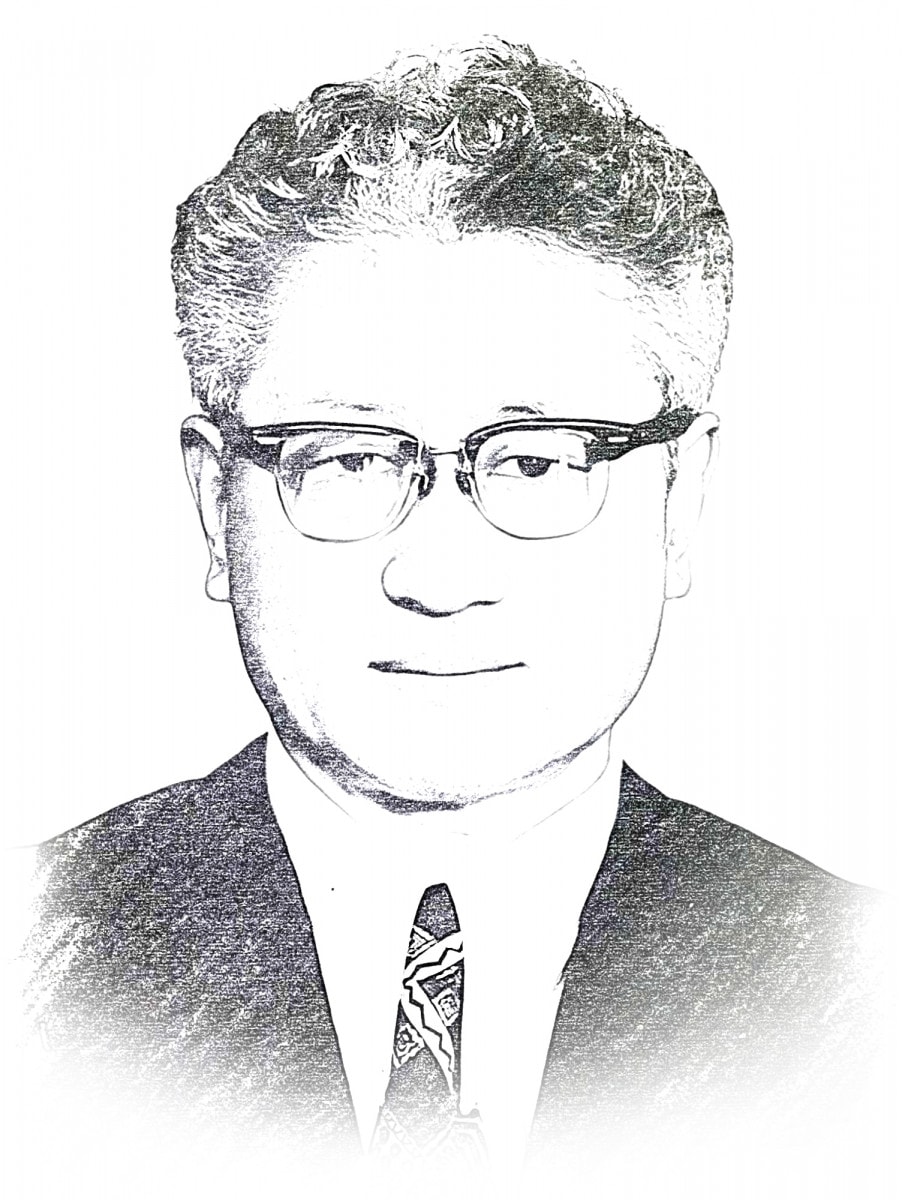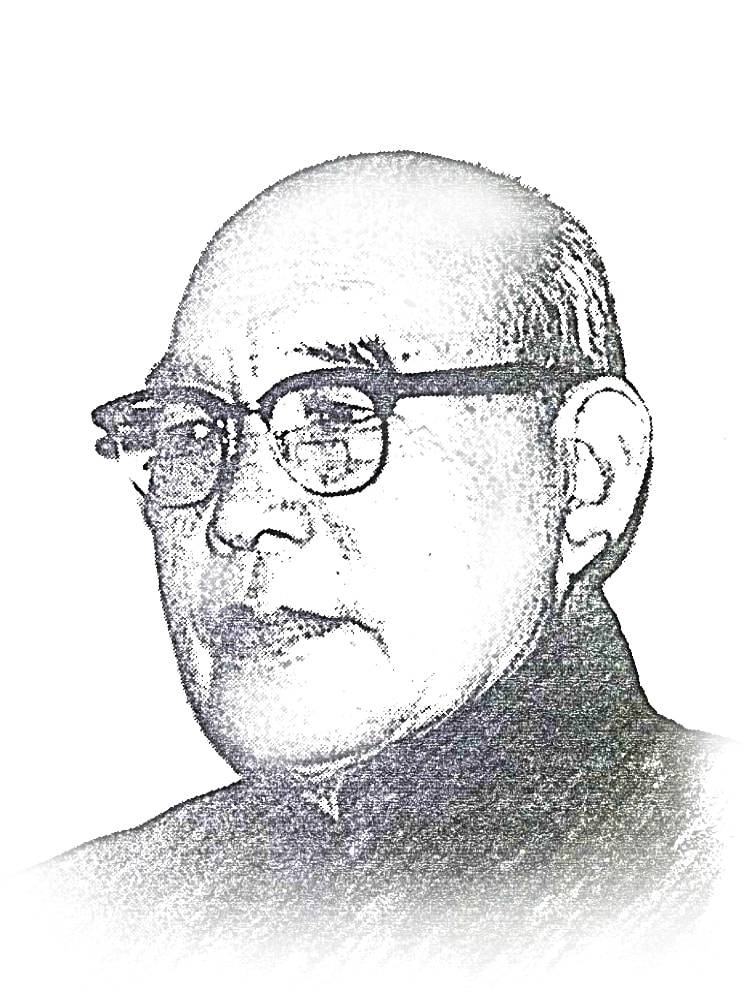 Rev. Moses Yu served as the first Principal from 1958 to 1959. Finances being tight, he led the school to fast and pray for the land at 9–11 Adam Road. Trusting in a vision of its future development, the leadership bought the property that same year. Mr. Wilson Wang served as the second Principal from 1961 to 1962. In 1962, our name became Singapore Bible College.
Mr. Wang composed a Chinese couplet displayed on two pillars in the Block 2 dining hall. It exhorts the community to serve with integrity: "Dare I ask if everyone here is devoted to prayer and the study and preaching of the Word? How dare anyone seated here pretend to be a called and consecrated preacher?"
Rev. Yap Un Han, who had pastored churches in Medan, Kuala Lumpur, and Singapore, chaired the Administrative Committee with Dr. Poulson and Miss Laing from 1962 to 1969. He then served steadfastly as the third Principal from 1969 to 1978. It was he who prayed for and persuaded Rev. Dr. Maak Hay Chun to join SBC as Vice-Principal in 1975.
Rev. Yap's motto was "For myself, nothing I seek; from Jesus Christ, nothing I keep."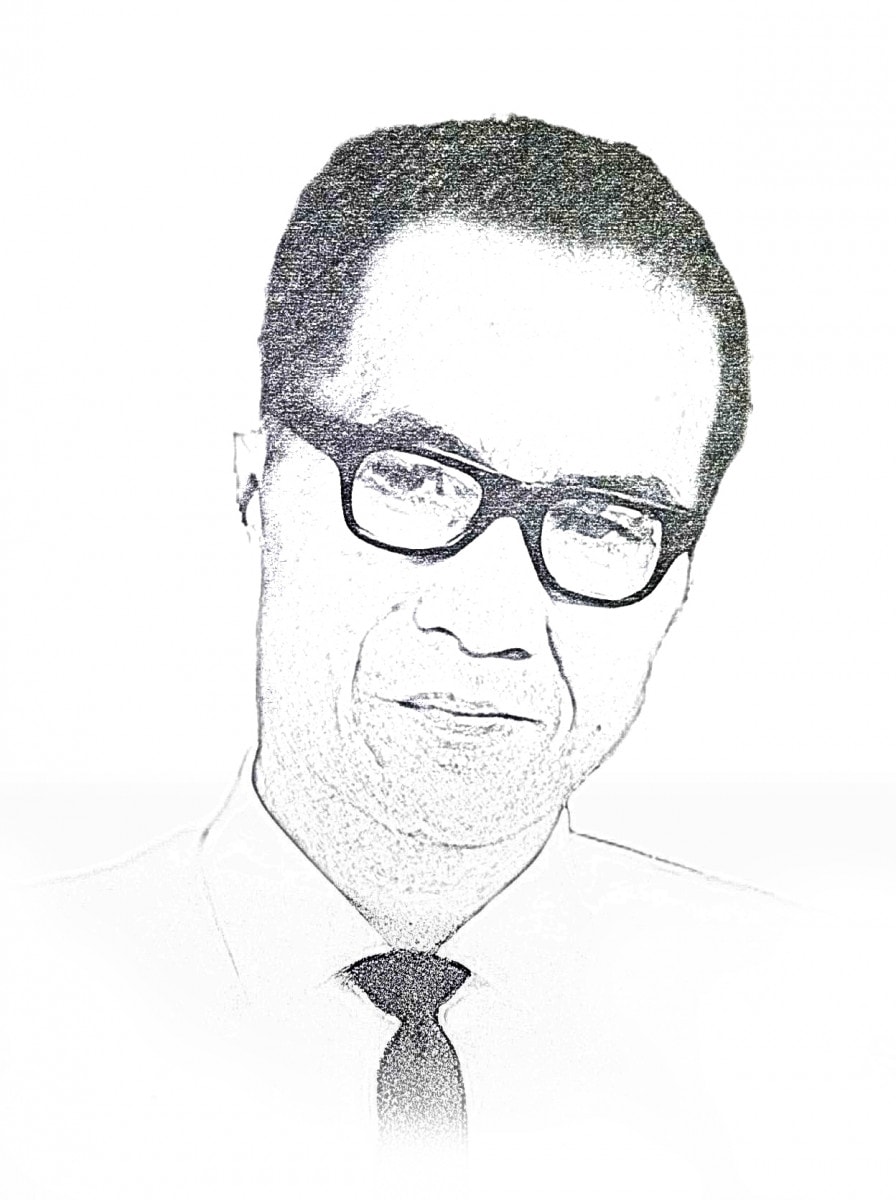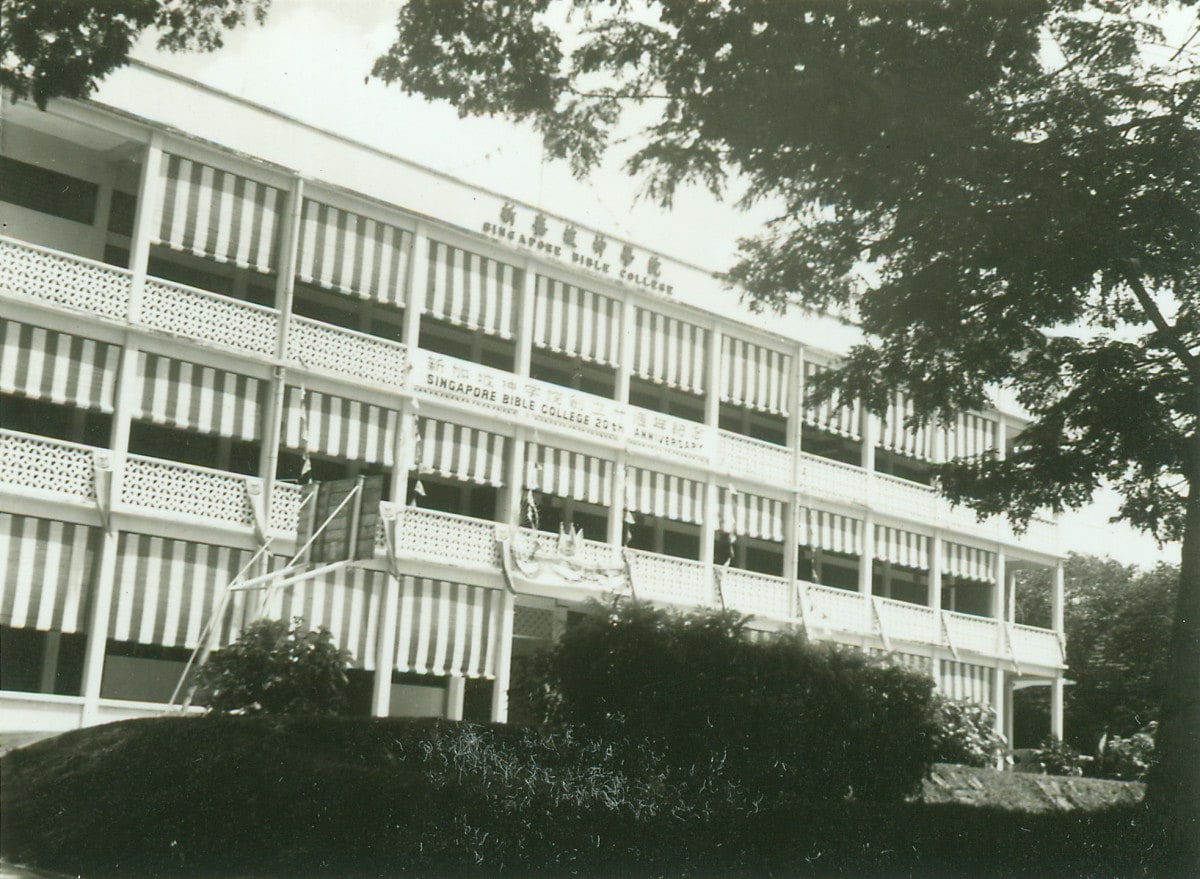 SBC reached a major milestone when the three-storey Block 1 was completed in 1968, with offices, dormitories, classrooms, and a worship hall. The lively and creative Dr. Maak teamed up with the reflective Rev. Yap to develop the campus further. In 1977, Block 2 was completed, with faculty housing, a dining hall, and a basement library and conference room. The adjacent property on 13 Adam Road was also purchased.
It was a joyful occasion when Dr. Maak was appointed as SBC's fourth Principal in 1979. That year, SBC received accreditation from the Asia Theological Association (ATA) for the Diploma and Bachelor of Theology programmes. In 1985, three SOTE graduate programmes (Master of Divinity, Master of Biblical Studies, and Master of Christian Studies) were accredited.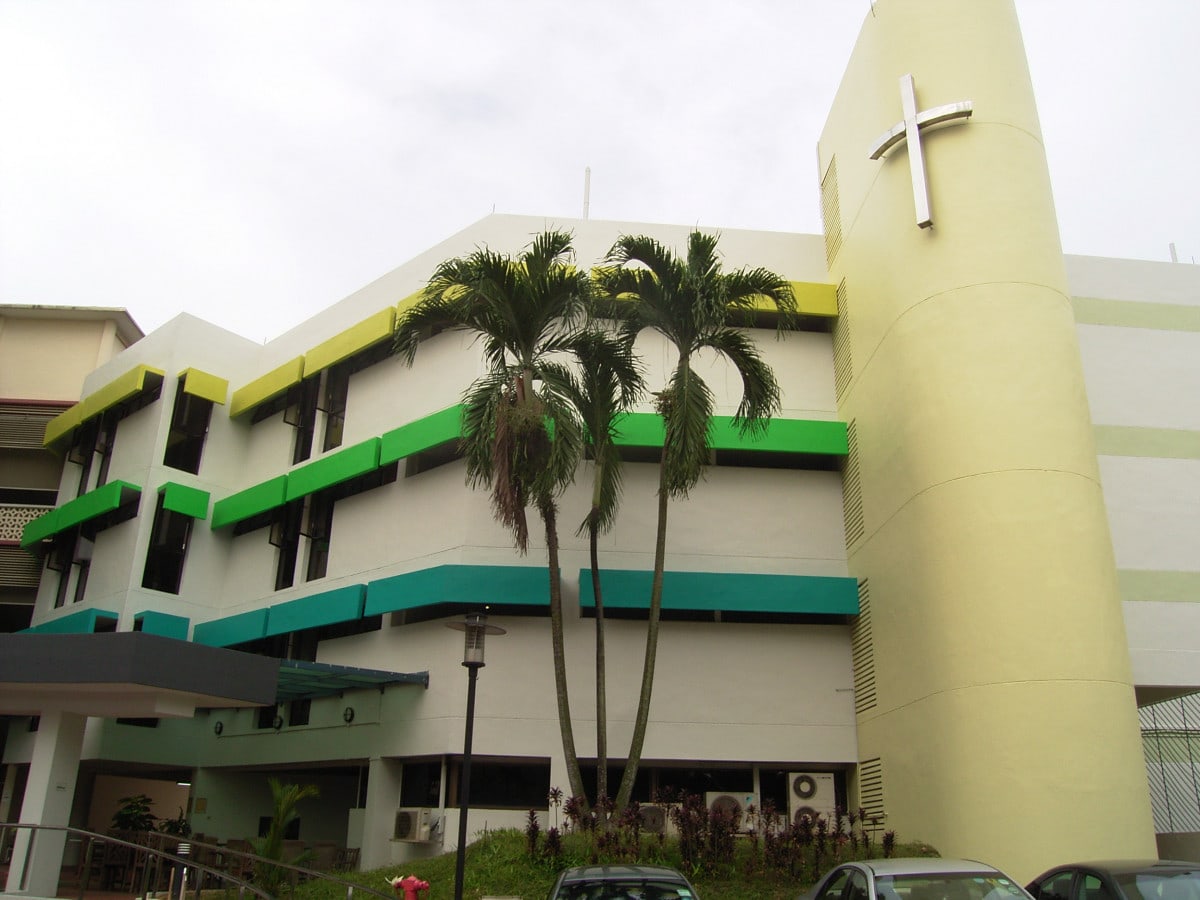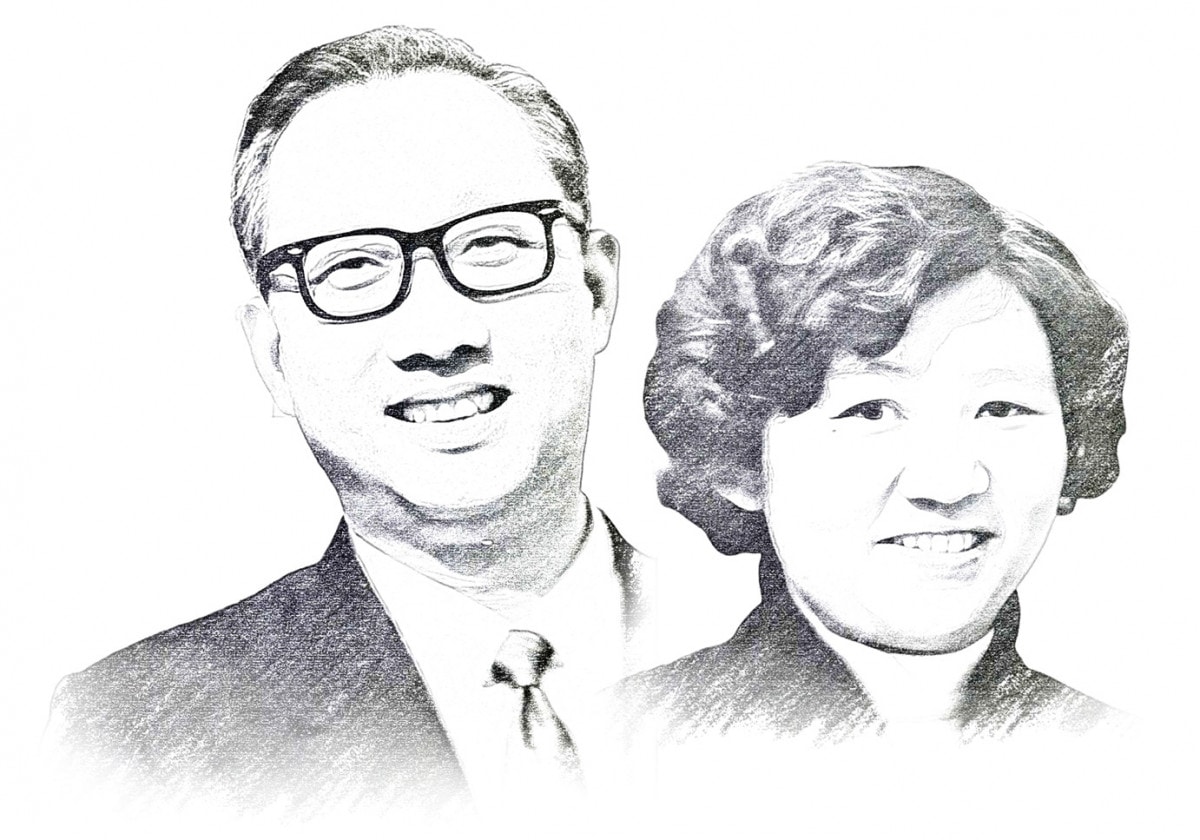 Dr. Maak and his wife, Madam Chan Wing Huen, travelled tirelessly worldwide to raise funds for the construction of Block 3 on 13 Adam Road. It would provide student and faculty housing, and even a lecture theatre with a pipe organ. This tied in with Dr. Maak's vision of a School of Church Music (SCM), which came to fruition in 1983. He invited the Director of CNEC and tenor, Rev. Paul Chang, to lead the development of SCM and serve as its first Dean.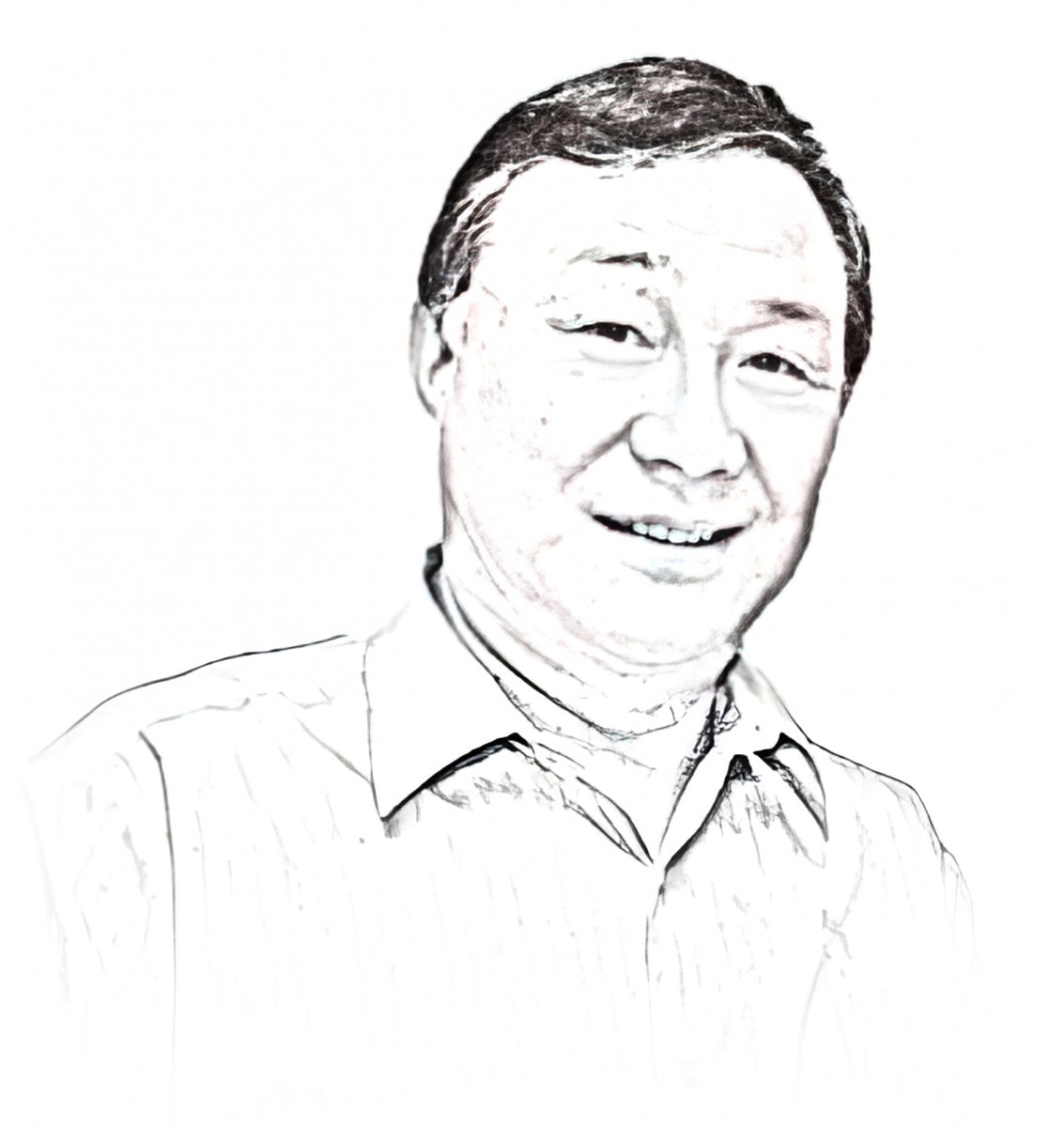 A loving tribute to Dr. Maak has been written by
our Principal Emeritus, Rev. Dr. Michael Shen:
https://swiy.co/CqSc.
Servant leadership in and for community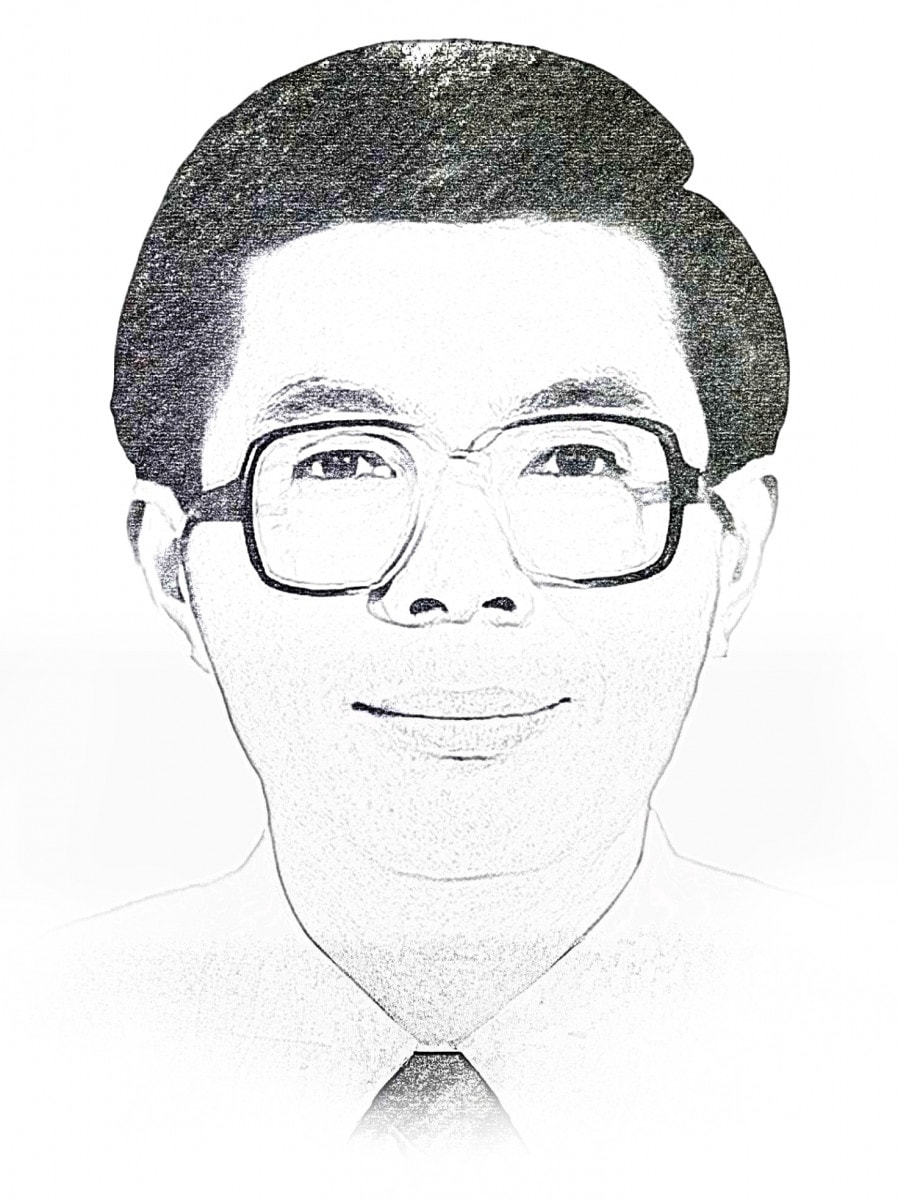 Every Principal of SBC has served under a Board of godly members representing different denominations and professions. Likewise, Rev. Dr. Michael Shen, who became the fifth Principal in 1992, was offered wise counsel and warm support by the Board, enabling him to continue the College's mission.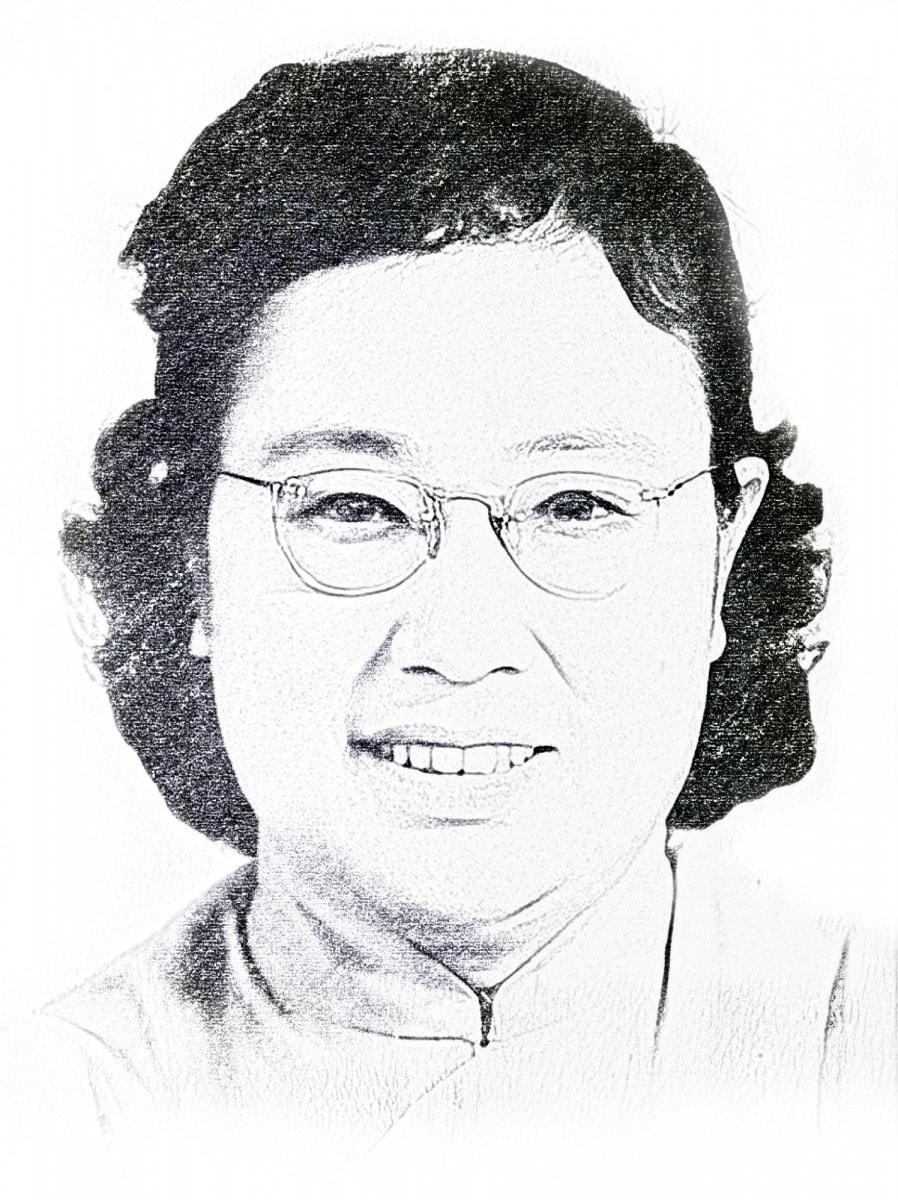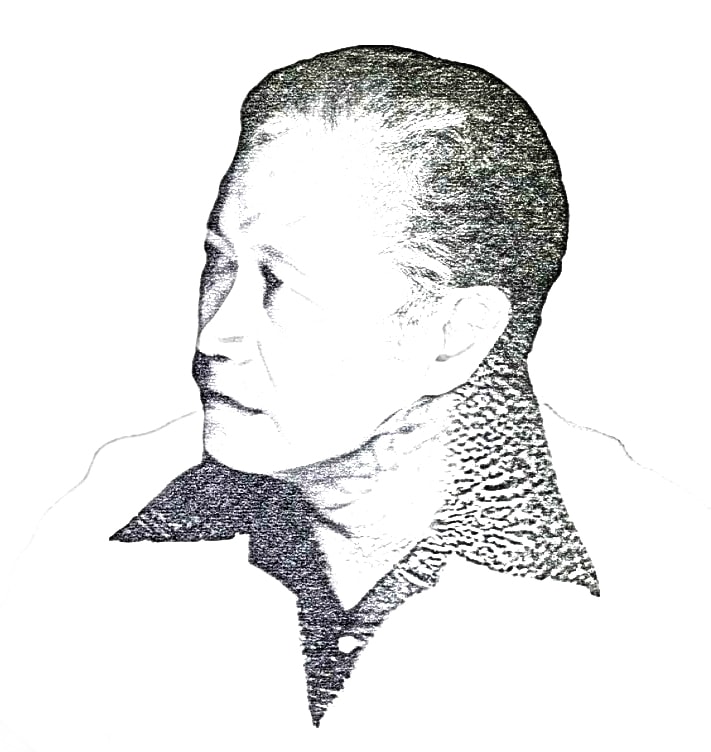 Changes continued at SBC in service of the church. To support growth in knowledge and ministry skills, the Doctor of Ministry programme was launched in 1999. Block 7 was completed in 2001, housing academic offices, a library on two floors, and a worship hall.
In 2002, SBC alumnus Rev. Dr. Albert Ting was appointed as Vice-Principal, and in 2006, he was appointed the sixth Principal. He led the construction of Block 5, which houses faculty and students, and was completed in 2008.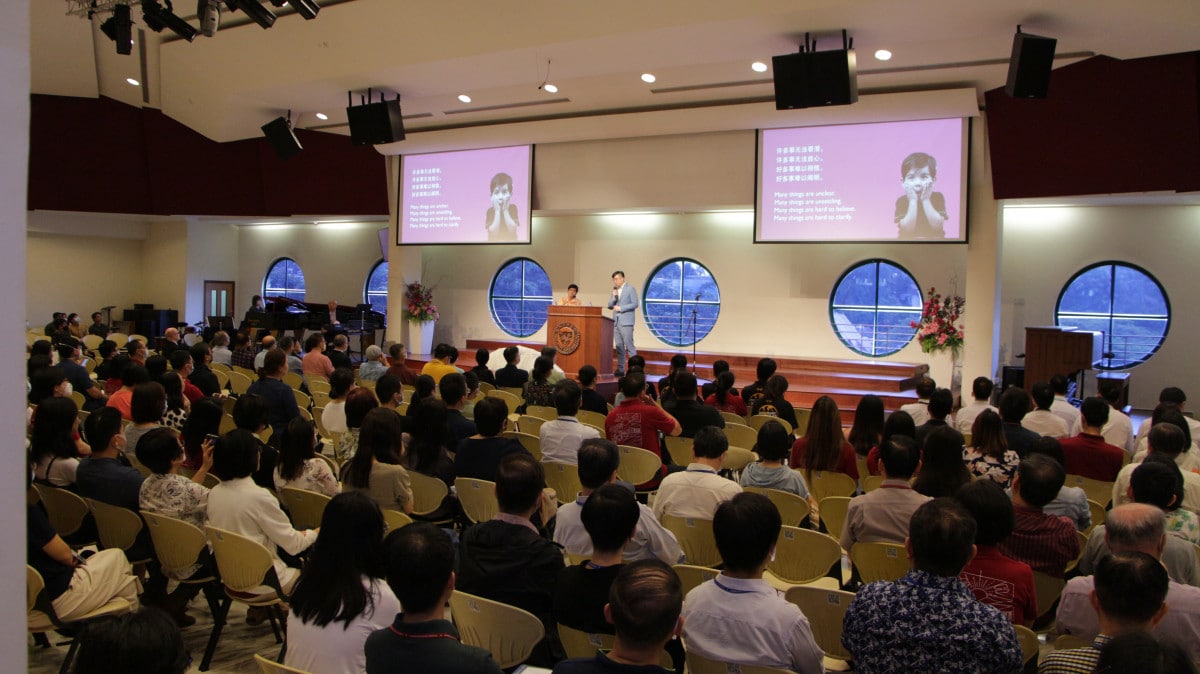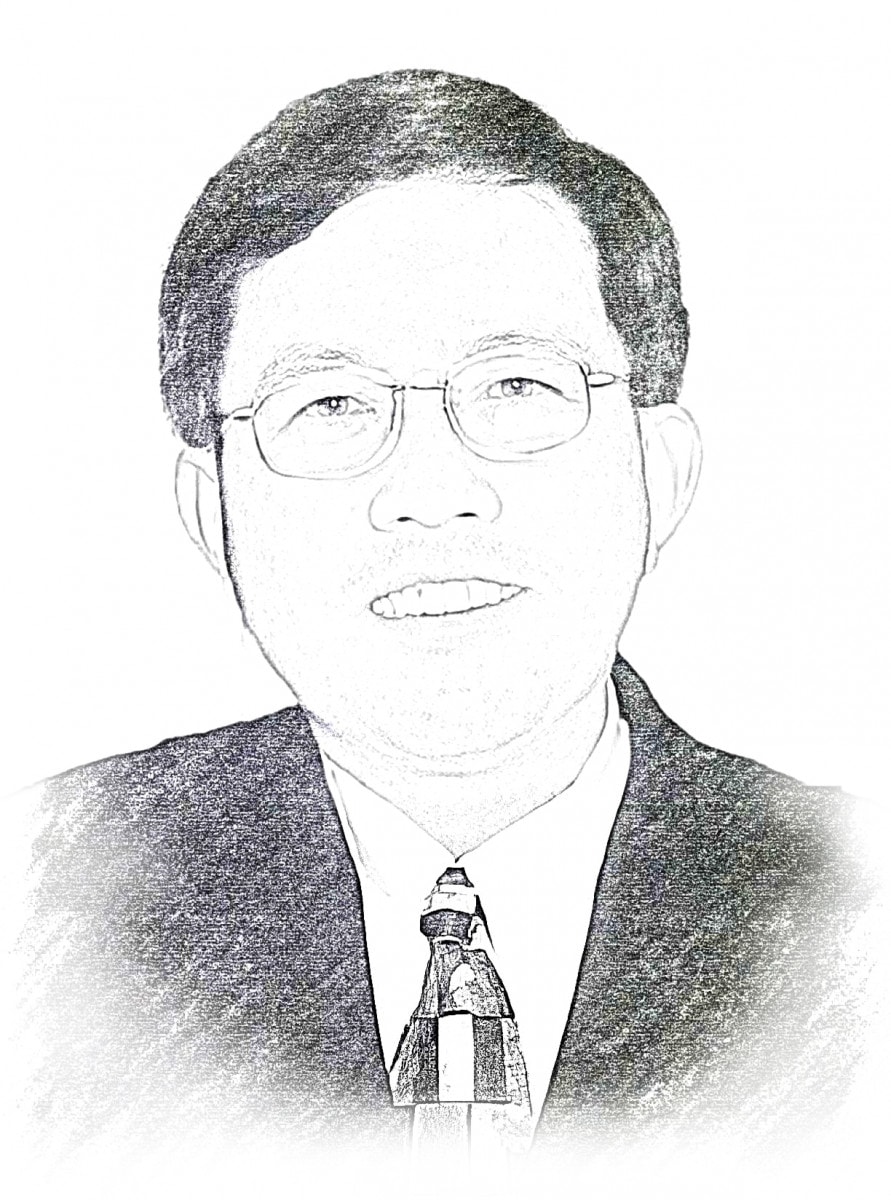 Social changes and needs of Singapore and surrounding nations required a response. In 2009, a vision to minister to the whole person led to the formation of the School of Counselling (SOC) to offer Bible-based, theologically informed, and professionally competent training.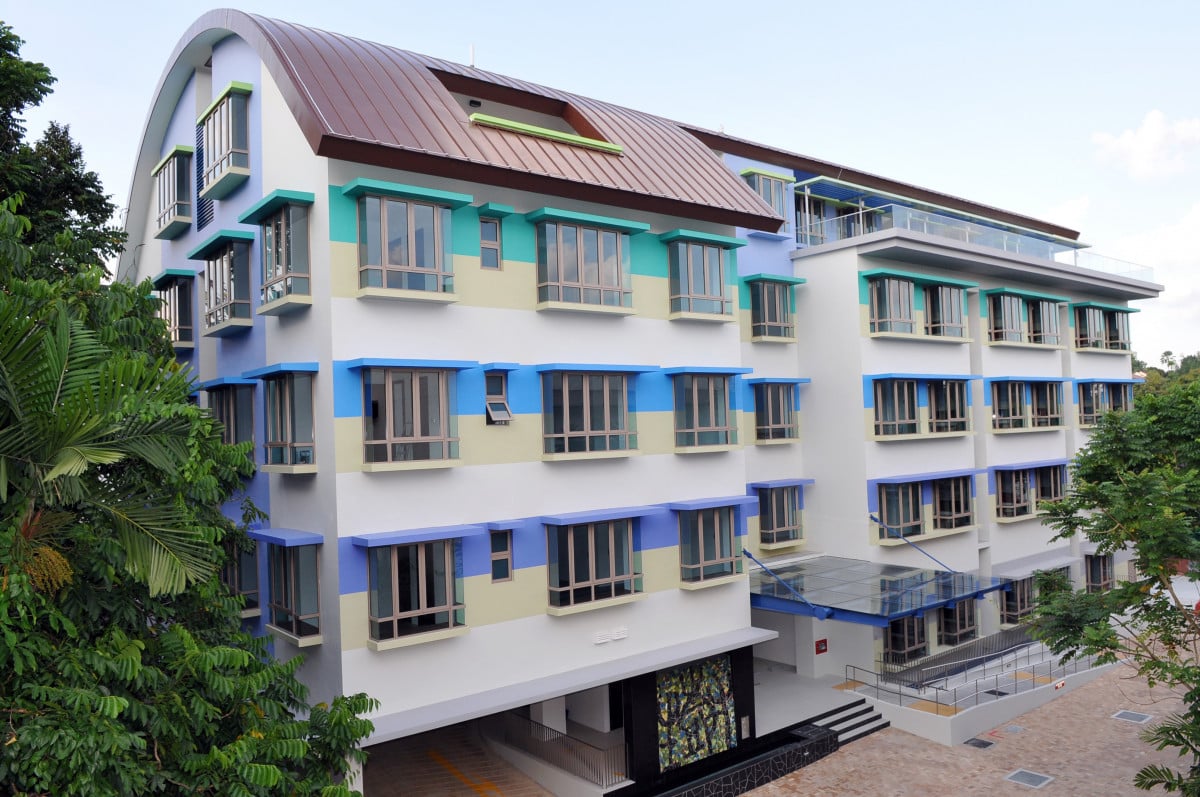 In 2014, Dr. Ting returned to the US to pastor the First Chinese Baptist Church in Los Angeles. Dr. Shen was appointed as the Interim Principal. In 2016, Rev. Dr. Clement Chia, another SBC alumnus and Dean of the School of Theology (Chinese) (SOTC), became the seventh Principal.
A deepening vision for theological education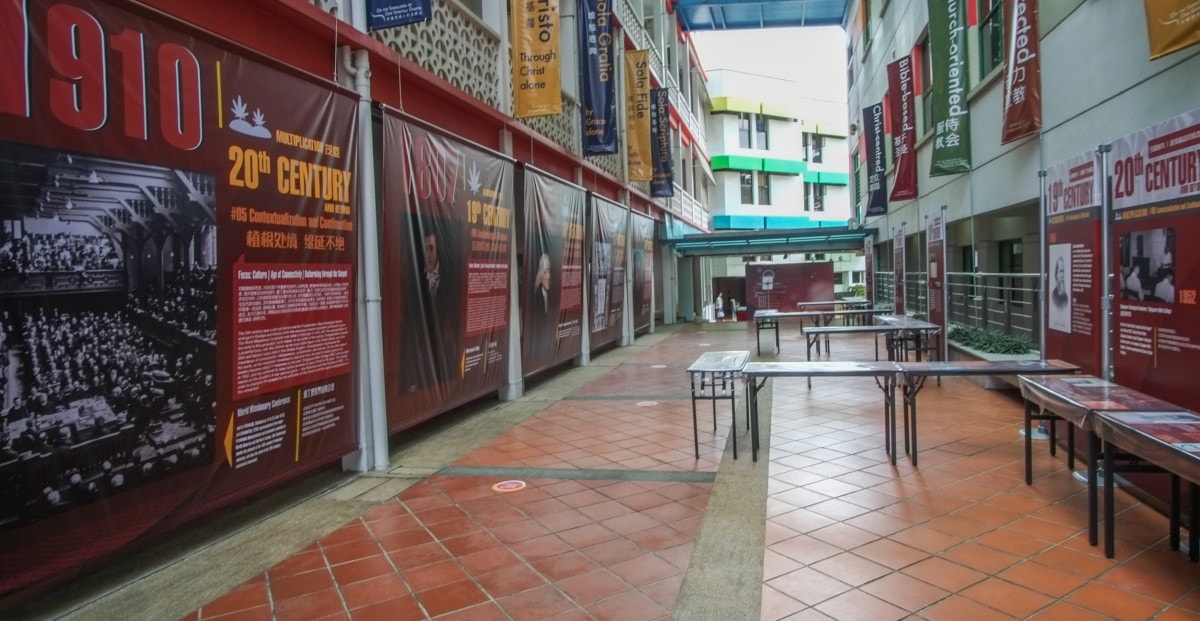 In 2017, SBC's 65th anniversary coincided with the 500th anniversary of the Reformation. This became an opportunity to deepen our vision of training faithful servants of Jesus Christ by providing theological education that includes formal, informal, and nonformal aspects.
With this vision of holistic theological education in mind, our IT infrastructure was upgraded for efficiency, the library subscribed to the richly resourced Digital Theological Library, and the Centre of Teaching and Learning was set up to utilize digital teaching tools for onsite and online education. Smart classrooms and collaborative learning spaces are in the works.
During the pandemic, hybrid courses, seminars, webinars, and counselling services were accessed by more than 30,000 pastors, leaders, and laypeople.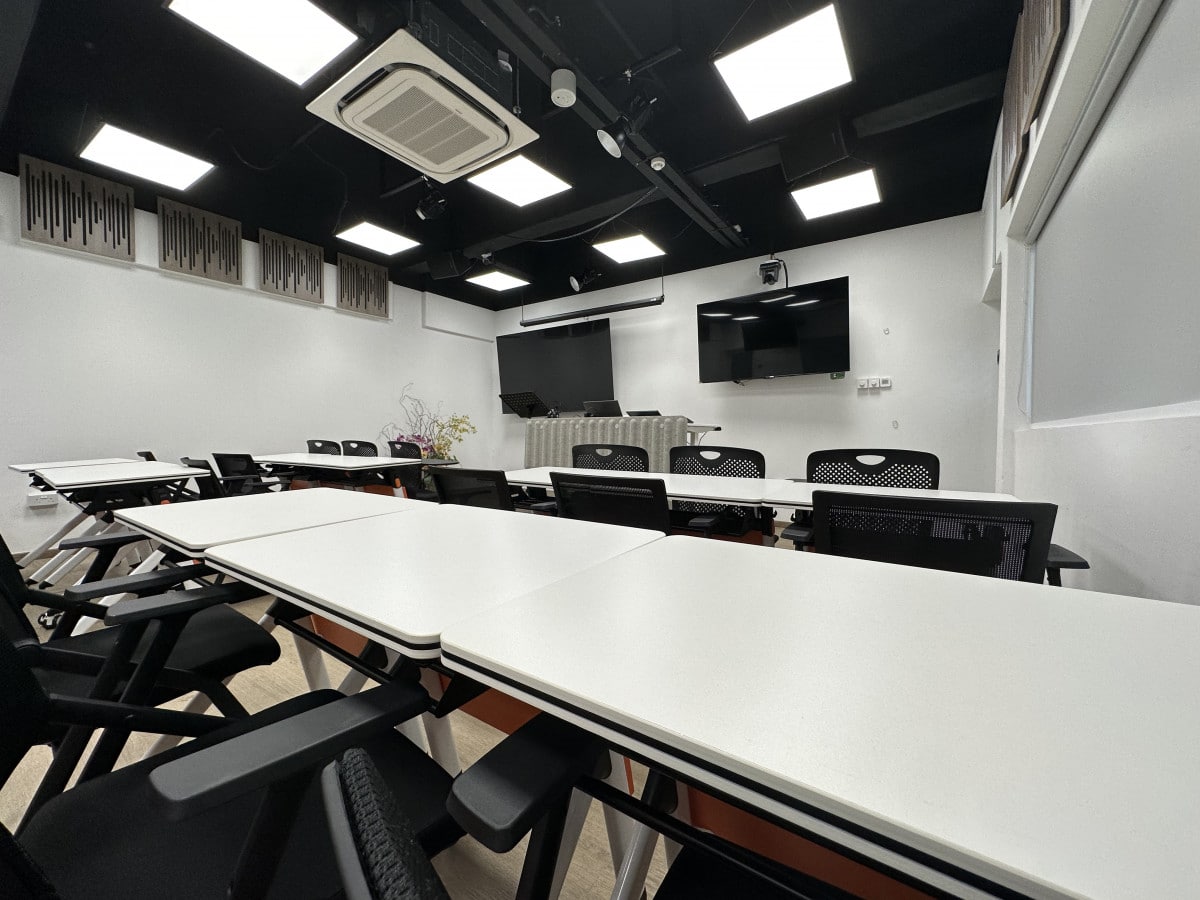 To empower our alumni, the Centre for Servant Leaders was launched in 2019. SOTC now offers the Diploma in Marketplace Ministry, SOTE the Master of Intercultural Studies, SCM the Master of Church Ministry in Music and Worship Leadership, and SOC its Chinese-language programme since 2021.
With the growing need for qualified Bible teachers and faculty in developing countries, the Advanced Studies Department revamped the Master of Theology and Doctor of Ministry programmes, and launched a PhD programme in 2022.
These ongoing developments have allowed us to meet the challenges of the pandemic head-on, and witness how God carried on His mission in and through SBC. With enhanced teaching and learning facilities, and the strong foundation of community life, the College has been able to continue theological training for about 400 students from nearly 20 nations onsite and online.
New Era, New Horizons
Over the next three decades, the Asia Pacific will be the only region to see a rapid growth in new Christians—60 million of them. If one pastor tends to 200 church members, then 300,000 pastors are to be trained. SBC can contribute to this need.
God has blessed us with a network of alumni in more than 40 countries. We need to partner with our alumni and other institutions to equip workers for the Lord. We need faculty who are called and sent by God with a fervency for advancing missions through theological education, a pastoral heart for edifying the body of Christ, and a scholarly mind for engaging the new realities of the world in research, writing, and teaching. For the weighty tasks ahead, please continue to support us, especially our faculty, through your prayer and donations.
May God find us faithful in all our endeavours for his glorious plan!