Jesus told Peter to "shepherd my sheep." This sounds simple, but we live in a complex world of competing ideas on how to shepherd God's flock. Caring for others in the twenty-first century as a Christian leader is increasingly challenging, so SBC seeks to sharpen each leader's skills with the highest professional ministry degree – the Doctor of Ministry (DMin).
In line with our overall goal, the College launched this programme in 1999. We offer biblically-based courses that integrate theology with ministry. This cost-effective programme includes Asian and Western input for ministry in the local context. The programme aims to enhance full-time workers in their personal and ministerial development in the following areas:
Theological reflection and spiritual renewal
Pastoral duties and counselling
Preaching and teaching
Leadership and mentoring
Prerequisites for Programme Admission
M.Div. or equivalent, with a B+ grade or a minimum 3.3 GPA
Minimum five years of full-time ministry experience, three of which are in the same environment
Minimum TOEFL score of 213 points for the computer-based test (or 550 points for the paper-based test) or equivalent
Proven Christian character and performance
Pre-course readings of 3000 pages plus a reading report
On-site classroom seminar of 40 hours for participation and presentation
Post-course project or paper of about 40 pages
Completion of seven modules with a grade of B- or better
Cumulative 3.0 GPA
Satisfactory writing and oral defence of a dissertation of at least 50,000 words (200 pages)
Approved character, spiritual development and ministry commitment
All D.Min. students must complete the entire seven-module programme and dissertation within five years. Classes are held annually in May and November unless otherwise specified. The modules to be offered by the school include the following areas:
Character Development of the Leader
Communication Skills
Church Growth, Renewal and Missions
Counselling
Contemporary Issues in Ministry
Culture and Contextualization
1999 - 2010
Date
Topic
Professor
22-26 July 1999
Advanced Preaching
Dr Don Sunukjian
6-10 Dec 1999
Pastoral Leadership & Ministries for the 21st Century
Dr Luis Pantoja
2-7 July 2000
Biblical Discipleship
Dr Michael J. Wilkins
20-24 November 2000
Ministry Related Research
Dr Michael Green
2-6 July 2001
Emotional Health of a Pastor
Dr Danny Goh
3-7 December 2001
Missions for the New Millennium
Dr Titus Loong
18-22 November 2002
Spiritual Formation Retreat
Dr David G. Benner
16-20 June 2003
Leading the Church in the 21st Century
Dr Gary Choong
17-21 November 2003
Mark 13: Is the 21st Century Any Different from the 1st Century?
Rev David Wong
7-11 June 2004
Renewing the Church for Mission
Dr Howard A. Snyder
22-26 November 2004
Pastoral Management of Psycho-related Conditions
Dr Mak Ki Yan;
Dr Frendi Li
4-8 July 2005
Research & Writing
Dr John Yuen
21-25 November 2005
Mentoring Relationships
Dr Florence Tan
27 Nov -1 Dec 2006
Advanced Preaching
Dr Don Sunukjian
28 May- 1 June 2007
Global Missions by the Globalized Church
Dr Michael Pocock
12-16 November 2007
Worship in the Bible and Worship Today
Dr Ronald Allen
10-13 June 2008
Elders and Leaders
Dr Gene Getz
17-21 November 2008
Christian Ethics in a
Multicultural World
Dr Gee Lowe
18-22 May 2009
Ministry Related Research
Dr Ng Han Lim
16-20 November 2009
Emotional Health of a Pastor
Dr Theresa Tisdale
3-7 May 2010
Peacemaking and Reconciliation
Peacemaker Ministries
2011 - 2017
Date
Topic
Professor
16-20 May 2011
Pastoral Counseling
Dr Linda Bubod
14-18 November 2011
Advanced Preaching
Dr Steve Newman
20 April – 4 May 2012
One Size Doesn't Fil All
Dr Gary L. McIntosh
26-30 November 2012
Deepening the Church Through Intentional Discipleship
Rev Edmund Chan
27-31 May 2013
Ministry Related Research & Writing
Dr Ng Han Lim
11-15 November 2013
The Centrality of Worship
Dr Ron Sheveland
5-9 May 2014
Preaching the Literary Genres of the Bible
Dr Desmond Soh
19-23 May 2014
Developing Leadership Through Mentoring and Coaching
Dr Kenneth Horotn;
Rev Ron Horotn
27-31 October 2014
Evangelism and Assimilation
Dr Gary McIntosh
27-31 October 2014
Urban Ministry
Dr Alan McMahan
27 April – 1 May 2015
Make It Clear
Dr Stanley Ponz
4-8 May 2015
Ministry Related Research and Writing
Dr Rick Griffith;
Sng Bee Bee
26-30 October 2015
Church Planting for the 21st Century
Dr Ray Chang
2-6 November 2015
Biblical Counselling
Dr Karl Elkins
14-18 March 2016
Preaching, Persuasion and Leadership
Dr Jeffrey Arthurs
25-29 April 2016
Ministry Related Research and Writing
Dr Rick Griffith;
Dr Sng Bee Bee
24-28 October 2016
Leading Change & Conflict Resolution
Dr Alan McMahan
31 October-4 November 2016
Developing Leadership through Mentoring and Coaching
Dr Kennth Horton;
Rev Ron Horton
24-28 April 2017
Essentials of Church Transformation
Dr Gordon Penfold
1-5 May 2017
Ministry Related and Research Writing
Dr Sng Bee Bee;
Dr Rick Griffith
30 October – 3 November 2017
Biblical Worship
Dr Ron Man
6-10 November 2017
A Vision for Preaching
Dr Abraham Kuruvilla
Forthcoming DMin Modules
Date
Topic
Professor
23-27 April 2018
Ministry Related and Research Writing
Dr Rick Griffith;
Dr Sng Bee Bee
30 April – 4 May 2018
Character Issues in Ministry
Dr Linda Bubod
29 Oct-2 Nov 2018
Church Growth
Dr Alan McMahan
5-9 November 2018
Preaching the Literary Genres of the Bible
Dr Desmond Soh
Faculty Members Involved in the
English DMin Programme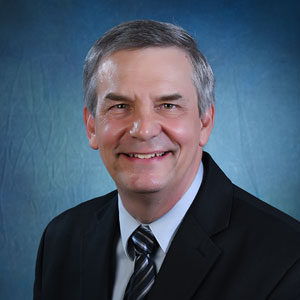 Director of Doctor of Ministry (English) Assoc Prof (Biblical Studies)
All articles loaded
No more articles to load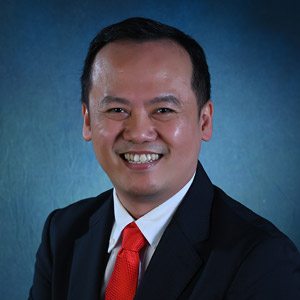 Senior Director of Strategic Development
Assoc Prof (Practical Theology)
All articles loaded
No more articles to load
I have benefited immensely from the DMin program, in terms of gaining a deeper understanding and a more effective know-how for my pastoral and training ministries. Studying together with leaders from other countries has also resulted in strategic partnership in training church leaders from the Developing World.
The DMin program in SBC enhanced my ministerial training in both practical and spiritual aspects, as well as balancing the different demands of life. It further taught me valuable lessons on how I can be dependent on God and disciplined in my personal life so that I can experience longevity in ministry.
SBC DMin program elevated me to climb up higher to achieve my goal, envisioned me to see further to walk in the right path, upgraded me to face the current trends, and shaped me to be humble enough to be a servant leader for the church and society.