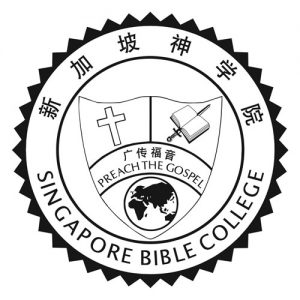 A Tribute to
Rev. Dr. E. N. Poulson
This memorial website was created in memory of our beloved friend, colleague and servant of God – 
Rev. Dr. E. N. Poulson, born on 1st April 1926 and returned to the Lord on 13th October 2017,
at the age of 91. He is now safe in the arms of our Lord Jesus, the One he loved and served so faithfully all these years.
为纪念上帝忠心的仆人,
我们敬爱的挚友及同事--包贺生牧师/博士,
生于1926年4月1日并于2017年10月13日蒙主
恩召,安息主怀,享年91岁,
而设立此纪念网站。
Please leave your Condolence message below
26 entries.
My beloved Dean, Dr. P.,
E.verytime I remember your 'fried-icecream' treat, I smile;
N.ow you can enjoy the Lord's treat with His smile;
P.raise the Lord for you and your ministry in SBC;
O.ver SBC times your loving care never fade away;
U have shown your integrity and unforgetable teachings;
L.aughters and smiling face encouraged your pupils;
S.oft spoken man of God who shows strong faith;
O.bedience to God's Word proves your servanthood;
N.ow you have rest in shalom with your Redeemer.

Miss you so much, Dad P!
I won't forget the moment you stayed with my family in Surabaya years ago.
"Sian"
Our deepest condolences To Mrs.P and Siang Kiang. May the Lord comfort and strengthen you at this time. We will surely missed him lots. Our thoughts and prayers are with you.
John and Susan Loh
Dr. Poulson is well remembered for his dedication to God's service . His teaching has touched many hearts . Truly , he has left a good spiritual heritage for us to emulate. Our deepest sympathies to Mrs Poulson and family and also Dr. Koh Siang Kiang. We will meet Dr. Poulson again in heaven.
A man who loved the Word, taught the Word diligently and truly Word-mastered. Thank you Dr. Poulson
My deepest condolences.
May the Good Lord strengthen Mrs Poulson, Dr Koh, and all family members.
Whenever I saw Dr. P I saw a full of confident in faith through his face. It gives me motivation for my spiritual journey till today.
Dearest Mrs P,
Our deepest condolences on the passing of Dr P, a faithful servant of God.
May God Himself be your peace, comfort and strength!!!

Joshua & I came from Hong Kong to SBC in Sept of 1974 to finish the final two years of theological training. You & Dr P were so loving, kind and helpful to us. your smile was always so motherly sweet.

I remember back then on every Tuesday night, all the English Dept students would go to your house for gathering. You & Dr P were like parents to us.

We learned so much from Dr P's teachings in the classroom. Dr P was not only a great teacher, but also a godly example. All of us can see Christ in Dr P and you.

Joshua & I were married in SBC's chapel on Nov 13, 1976, the same day as our graduation. Dr P was our officiating minister. And I left for the wedding from your house. You said that would look much nicer than leaving from the dorm. Mrs Kan, wife of a Deacon from Grace Baptist Church came early to your house to help me get ready. You & Dr P were truly like parents to Joshua and me. We will never forget your love, prayers, kindness, generosity.....

Please take care, Mrs P & Siang Kiang. Our love & prayers are with you.
During my formative time back in 2007, Dr P was among the first faithful God's servants who touched and changed my life for Jesus. I together with my fellow classmates were honoured to twice fellowship and pray together in his house. Glory to God for using His faithful servant to touch and change many lives around the world for Jesus. My condolences and prayer to Mrs P, my esteemed teacher Dr Koh and indeed the entire family. Peace be with you. Amen.
Dear Mrs P and Siang Kiang,

May Jesus' peace be with you at this time of grieving. Dr P is the symbol of calm and strength in the Lord. I thank God for him b/c he finishes well!
Class 80-83
Mrs P
May you know the comfort and strength of the presence of God at this time.
I have very fond memories of Dr P from my time there in 1974, especially over time of the death of my father.
Peace, be with you.
Yvonne Harvey
Pauline, sorry, pls use the one below.

Dear Mrs Poulson and Siang Kiang, may the Lord comfort and give you peace at this time of bereavement.
I graduated from SBC in 1983, during my studies there. Dr P not only taught us about the Bible, he also taught us about attitude, one lesson in particular, I still clearly remember that he told us not to tune out any speaker, because we never knew when the Lord would teach us even small things.
Thank you, Mrs Poulson for sharing Dr P's life n ministry with us.
In Christ, Lim SookLai
We are forever indebted to Dr. & Mrs. P for their total dedication to raising up generations of ministers of the Gospel at SBC. They modeled biblical perseverance and servanthood. Dr. P - we will see you again in the FATHER's house.
I was in the first batch of students doing external studies with M.C.D. for Licentiate in Theology in 1971. Dr Pousson was the best expository teacher who mentored me, married my wife n I and guided me during my years a student at SBC. In the preaching course as I was preaching from 2nd Timothy, I compared myself to Timothy n Dr Pousson as my spiritual father. I was greatly moved when he wrote a personal note that he indeed took me as his son. I kept that note over the years as it was so special as I have not expected that from him. During those days in my youth of searching for truth in various theological persuasions with regards to the H.S. Dr Pousson always gave me a listening ear and was the stabilizing factor in my formative years. For that I shall always be grateful to him. He said he allowed me to wander in many areas as long as it is in the confines of scripture.
Mrs P considered our class as a special class and I consider Dr Pousson as a special teacher, mentor and father in the Lord who made me love the Word of God.
Dr Pousson you are precious in the sight of the Lord and also precious in our sight and memory.
Great is your reward and to be welcomed by the Saviour you loved and served joyfully throughout your whole life.
In June 1978 I enrolled to study for my Bachelor of Theology at the English School of Theology of Singapore Bible College (SBC
). My classmates and I had the honour, privilege and joy of having Dr Poulson teach us the Bible, pastoral counselling and homiletics (preaching) in the course of our four-year studies. We took four courses of homiletics under him. Dr P, as he was fondly called by church members and students, was eminently qualified to teach us preaching. As he was known as a famous and eloquent preacher and a solid Bible expositor among the churches of Singapore. He would drum it into us to preach the Bible and let the Bible always take its central place in our preaching. We were told time and again not to deviate from preaching the Bible by embellishing and padding our sermons with current affairs news, political speeches, tall, cock and bull stories and out of place sick jokes! Dr P has a very high view of the Bible. After graduation many of us budding preachers and pastors took his admonition and exhortation seriously by preaching the Bible.
He would video record our trial sermons we preach before him and then each of us would go before him for him to critique our trial preaching and sermons. In that way our preaching and sermon preparations improved by leaps and bounds! It is not an exaggeration to say that we learnt to preach under his supervision.
Dr P was more than generous in giving himself and his time to counsel and guide me spiritually during my four years' stint at SBC. He gave me himself and his time to mentor me in the midst of all his busyness and the demands placed upon him by the College and his church. I cannot even remember the countless times he sat me down to talk to me about my personal life and progress in my service for the Lord. Even after I had graduated from the College I always found welcome in his presence whenever I needed a human spiritual father to speak to. To many of his students Dr P was our caring and prayerful spiritual father!
My relationship with Dr P went beyond being his student....He was our solemniser and minister who married my wife and I at Leng Kwang Baptist Church on 31 May 1980. We were so grateful to him for marrying us that after the birth of our son and only child Jonathan we brought him in the second month of his life for Dr P to see. He took baby Jonathan in his left arm and laid his right palm upon him to dedicate him to the Lord and prayed to bless him. In adulthood Jonathan's respected pastor would invariably be Dr P as he interacted with the young man on several of our visitations to him.
The community of SBC has been greatly blessed by the 36 years of faithful teaching and preaching ministry of Dr P. It is not an exaggeration to say that he had a hand in moulding a generation of preachers and pastors for Singapore and far beyond. His leadership roles at the College has always been exemplary. In their 65 years of unflinching missionary service in Singapore churches of Singapore unto whom Dr P ministered in word and deed have always been blessed by him and his dear wife's ministry to them. We shall surely miss their faithful and loving ministry to us!
Dr P and his wife have indeed given their lives to Singapore since 1952 when they arrived on our shores. Now Dr P has gone on to receive his eternal rewards in heaven. But his good works do follow after him on earth. Glory to God for a life fully surrendered to the service of Jesus Christ and His Church! Hallelujah!
My deepest condolences. May the memories of Dr. Poulson and the love of family sorround you and give you strength in the days ahead.
Dr Poulson never taught me. But yet I learnt so much from him. Over the years he has given sacrificially to theological education. Thanks to him, I was wonderfully taught in SOTE. Thank you for being such a wonderful teacher in Christ. Deeply missed.
My deep condelences! As I look back 7 years ago when I started my study in SBC, he invited us, the new students to his home for dinner. I was so blessed and encouraged when he pray for each of us and giving encouragement words. Thank you DR Poulson! You have been blessing so many students from many countries. Inspired us to be faithfully minister. You have fought a good fight, you have finished your course, you have kept the faith! ?
The class of SBC Yr 88, had the privilege to be taught by Dr P on OT. His simple rule to unlocking and understanding to God's Word stay forever with us : "If the plain sense makes sense, seek no other sense". Thank you Dr P for being such a wonderful Bible teacher and a loving Father figure to us. Praise God for your life and showing us how to live and serve as a disciple and follower of Christ Jesus. With much love ❤️ and fond memories. My deepest condolence to Mrs Poulson, Dr Koh and the rest of the family members.
Although I've not met Dr. Poulson in person, I've felt the positive impact indirectly, through the legacy he has left behind in the servants he has discipled who in turn are discipling others. His faithfulness to the Lord in service is exemplary, a rare quality in leadership nowadays. Thanking the Lord for Dr. P's life and legacy, and praying for family and loved ones through bereavement.
I first met Dr Paulson in 1981 at SBC evening School. He motivated me to accurately preach the Word Of God. Subsequently I enrolled in SBC as a full-time student in 1982. Dr Paulson was my Pastoral mentor, a person who had counseled and guided me in my ministry. I have always respected him as a faithful servant of our Lord Jesus Christ. Even-though he is absent in the body (on earth) and present with the Lord, he remains alive in our memories. Our prayers are with Mrs P, the family and Siang Kiang. The memory of the righteous is blessed.
Milton and ThainMolly Lazarus
My deepest condolences. May the Lord strengthen and comfort the family members.
I express my heartfelt condolences to Mrs. P, Siang and family members for the homegoing of our beloved Dr. P. May God comfort you during this time of bereavement. Psalm 23. Baruch Ha Shem?❤️
We praise the Lord for Dr Poulson's life. He is a great example to our Faith. My deepest condolences to the family!
Remember your leaders, those who spoke to you the word of God. Consider the outcome of their way of life, and imitate their faith. Jesus Christ is the same yesterday and today and forever. Heb 13:7-8

Thank you for your patience towards us and your passion for His Word. We miss you dearly and we will remember what we have promised to our Lord and you - to be a faithful servant of Jesus Christ. Thank you and till we meet again....
The Winter Years were drear, dear Dr Poulson;
The cloak, the scrolls and parchments ready by your side.
Your Darling Helpmate ever near, Mrs Poulson,
Was there through all the seasons and the flowing tide.

A precious couple left Old California then;
So many Springs of fruitful Service long ago;
Consumed with love for people hardly known yet when
The Call did sound so clear to two keen hearts aglow.

To go, to love, to serve, and never to return;
You heeded and you came to be amongst us;
The Word in hand, a fiery zeal did burn
That spurred us youthful ones in your footsteps thus.

If Love for God is pure and real,
Then prayer and service follow through;
If knowledge of the Word is founded well;
Then nothing can deter the Light to shine so clear, so true.

All this you showed and taught us well;
Our hearts and minds agreed in sync with yours.
Rest well, O Faithful Servant let testimonies tell
Of wondrous workings, miraculous open doors.

I thank my God upon remembrances so clear
Of care and guidance o'er a youngling keen to fly
Dear Dr Poulson, Mentor, Sage and Friend so dear
You gained the Crown of Life, you did not die.

DTCL
13 Oct2017
Dr Ernest N Poulson passed away this morning in Singapore.
My deepest condolences.
May the Lord comfort you and strengthen you.
© 2017 9-15 Adam Road, Singapore 289886. Singapore Bible College.